Drysdale Christmas Tree Farm – Experience Canadian Christmas Fun & Shop till you Drop Adventure Bus Day Trip!
December 1, 2019 @ 9:30 am

-

5:00 pm

$33.00 – $45.14

Winter Fun at Drydale's Tree Farm and Shopping at Ontario's own amazing Tanger Outlet Mall
Winter Fun at Drydale's Christmas Tree Farm and Shopping at Ontario's own amazing Tanger Outlet Mall in Cookstown Ontario !  At Drysdale Christmas Tree Farm you will experience Christmas at it's best.  Horse Drawn Wagon Rides, Christmas Tree Cutting, Carolling until we put a sock in your mouth, have you ever wanted to sit on Santa's lap?.
Don't miss our annual Drysdale Winter Wonderland and Christmas Tree Farm trip, plus this year we will be adding a stop beforehand at the world famous Tanger Outlets to do a bit of shopping!
DRYSDALE CHRISTMAS TREE FARM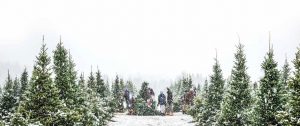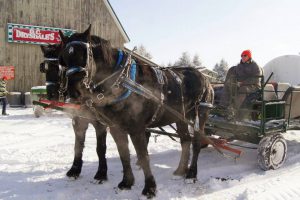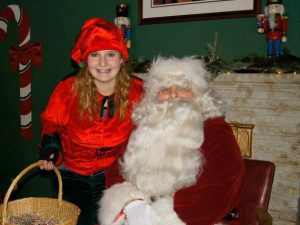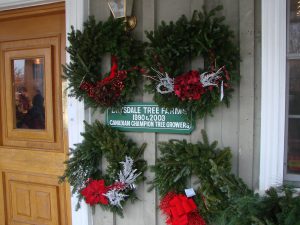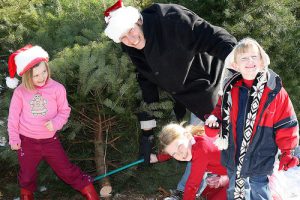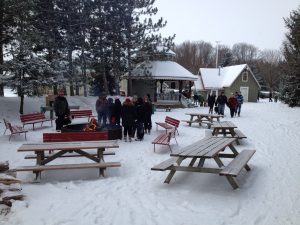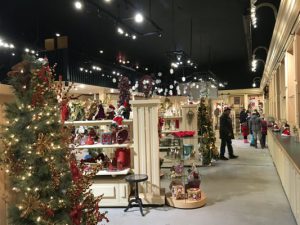 TANGER OUTLET MALL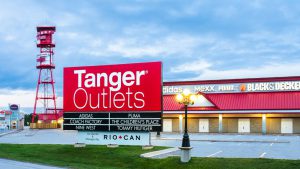 What is Tanger Outlet Mall: The Tanger Outlet Mall in Cookstown Ontario is a brick and mortar Mall with factory stores in which manufacturers sell their stock directly to the public. … Bean store. In modern usage, outlet stores are typically manufacturer-branded stores such as Gap or Bon Worth grouped together in outlet malls. Great Savings at outlet stores.
We'll begin the day by heading north to Tanger outlets where you can pick gifts for anyone that's left on your list. After 1.5-2 hours, we will continue on to Drysdale's. Fresh fallen snow, jingle bells on horses, carollers a singing, the scent of fresh Christmas trees filling the crisp winter's air and a smile from old Saint Nick. Drysdale's the Holiday Tradition Since 1945. There are tons of fun activities including Tree Cutting, Horse-drawn Carriage Rides, Live Music, Hot Fires, Hobby Shops, and much much more! It truly is a Christmas Winter Wonderland from a bygone past. As long as there is snow, we will also include a short snowshoeing trek for anyone that would like to join. An amazing experience that will get you in the Christmas mood! Come join us!
Whats Included:
– Transport to and from Toronto from either of our 2 Toronto Pick Up/Drop Off Locations
– A 1.5-2 hr stop at the Tanger Outlets
– Horse-drawn Carriage Ride
– Live Music
– Hot Fire
– Guided snowshoeing trek ( if there is snow )
– Assist us in cutting down our family Christmas Tree
CHRISTMAS TREE OPTION:
– You can cut and purchase your own Christmas Tree. You would pay Drysdale Tree Farm directly for your tree purchase. We will then help you load your Christmas Tree onto our bus and transport you and your tree back to Toronto. If your Christmas Tree is small, you can carry it home on the TTC, or For $25 we can even deliver your tree the next day.
What to Bring:
– Pack a lunch or purchase one at Tangar Outlets
– Dress for the weather.. Drysdale Tree Farm has much more snow than Toronto!
– Gloves are a must
– Sunglasses are recommended especially in the winter
– Cash or Credit if you wish to make purchases (i.e. shopping at Tangar, food, a tree, or anything from the hobby shop)
– Don't forget your cameras!
Pick up & Drop off Locations & Times:
9:25am. Keele TTC Station – in front of station.
9:55am. York Mills TTC Station – on Yonge street, north / east corner of York Mills Road and Yonge Street.
Return – early evening, about 6pm.
PHOTO CONTEST on every Adventure Bus trip you can WIN Adventure Bus Gift Cards of $5's & $10's
Only ONE Gift Certificate / Voucher Code can be used to book each event.