Our Adventure Bus is a hybrid School / Coach Bus.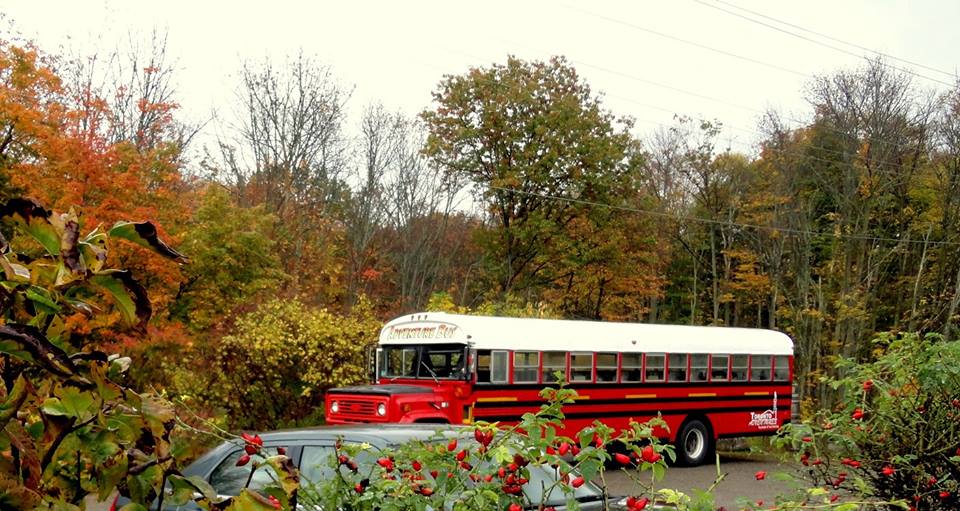 It has a school bus exterior with a coach bus interior.
We chose this style of bus because due to it's low cost of maintenance and fuel it enables us to bring you on Adventure Bus southern Ontario Day trips in reasonable comfort at affordable pricing.
The Adventure Bus has a clean washroom and individual bucket seats for all. During the heat of the summer our Adventure Bus has duel air conditioners keeping the bus comfortable.
See you on The Adventure Bus!