Bucket List – Let's Go SKY-DIVING, Adventure Bus Day Trip!
August 11, 2019 @ 7:30 am

-

5:30 pm

$33.84 – $369.89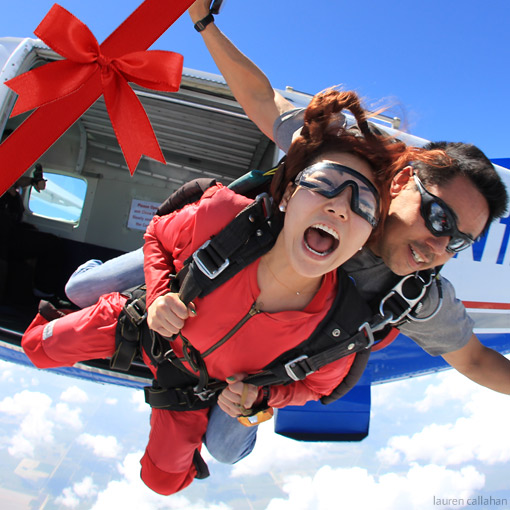 TANDEM Sky-Diving – great for beginners or for those who simply love ADVENTURE. BUCKET LIST
Booking closes at 5pm. today, Friday Aug. 9th.
EARLY BIRD Special: $299 per person for SkyDive Toronto,  Tandem Skydiving, plus  $29.95 for the Adventure Bus Transportation = $$328.95 + tax = $369.89 for TANDEM SKY-DIVING w/ bus transportation.
Pick-Up Locations:
7:30am. in-front of Keele TTC Subway Station.
7:55am. York Mills TTC Subway Station, Kissn' Ride location on Old York Mills Rd. one block south of York Mills & Yonge Street, behind Shell Gas Station Car Wash.
Welcome to the exciting world of SKYDIVE TORONTO INC!
Skydive Toronto Inc. is the longest established and most experienced skydiving school in Canada, with over 46 years of operations all conducted by original management, and over 400,000 jumps successfully completed.
TESTIMONIAL
2 weeks ago-
" Couldn't be happier with my experience! The staff was courteous and friendly on phone and helpful on the day of my jump.
The atmosphere of the place of Skydive Toronto is wonderfully relaxed and confidence inspiring. The moment you step in you, you are greeted by happy faces, welcoming smiles and encouraging words. The registration process was smooth and the wait time was small.
Even the small wait time is an experience! A laid back, almost homely eatery lets you lounge in the sun watching jumpers descend and planes take off. The instructors are knowledgeable, patient and thorough. At every step, you see that safety is given paramount importance. The jump itself was such an exhilarating experience that I will definitely be returning and pursuing the solo jump course. If you are in Toronto, you need to do this! Skydive Toronto is an experience to be savoured! "
A.P.
Why Skydive? Because you are a little NUTS.
Skydive Toronto is the company that will be providing the Tandem Skydiving Service and expertise. Here is their website for your diligence: https://www.skydivetoronto.com/about-us/welcome/#
TERMS AND CONDITIONS  –  if The Adventure Bus Company or if SkyDive Toronto deems that the weather is not conducive to Tandem SkyDiving, we will schedule another date for Tandem SkyDiving.  If you cannot make this new date then you will receive a 100% refund.  If you decide to cancel with one weeks written email notice to info@TheAdventureBusCompany then you will receive a 90% Credit Gift Card towards any The Adventure Bus Company events.  If you do not show up or you do not provide a one week email notice that you will not be attending then you will NOT receive a refund or credit.
PAYMENT OPTIONS:  The best way to pay for an event is simply to use your Credit Card or PayPal account at the check-out page.
PHOTO CONTEST on every Adventure Bus trip you can WIN Adventure Bus Gift Cards of $5's & $10's & $50 dollar WON on EVERY TRIP !
$50 Gift Certificate for BEST PICTURE

$10 Gift Certificate for BEST SELFIE

$10 Gift Certificate for Best GROUP PICTURE

$5 Gift Certificate for a GREAT PICTURES
Only ONE Gift Certificate / Voucher Code can be used to book each event.