Fall Colours, Scenic Flight over the Forests and Waters of Ontario's Muskoka Countryside, Adventure Bus Trip!
October 12, 2019 @ 8:00 am

-

5:00 pm

$45.00 – $192.04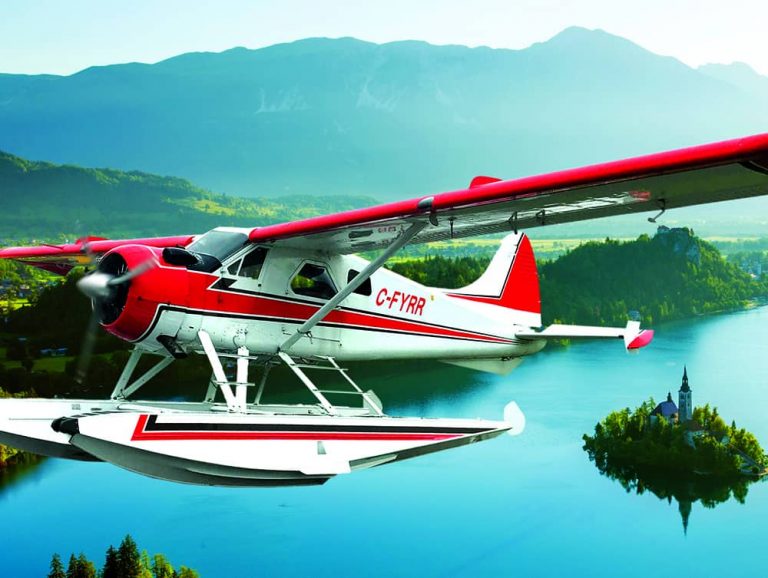 Saturday WEATHER looks " not so bad ".  The reason for this is that we take our time getting up to the Orillia airport, once we arrive we normally sit down and have some coffee and many will take part in the amazing breakfast that the wonderful airport restaurant has.  The rain is clearing, late morning / early afternoon, just like last time, so we should have a flight to remember.  Fall Colours, after a rain our spectacular. And if for any reason, we can not provide you the opportunity to FLY you will receive your full money back.
Fall Colours, Scenic flight over the most beautiful scenery in Ontario, includes the Adventure Bus Transportation from a Toronto Subway Stations.
Tour the Canadian wilderness in a world famous iconic Canadian Beaver Bush Float Planes and Cessna 185 Bush Float Planes, for a tour of the great, near north, Muskoka Canadian Shield and the vast forests, cliffs and lakes surrounding it.
A flight over this untouched territory is a perfect blend of adventure and relaxation, allowing you to feel one with nature while flying high above. See where land meets water, and water meets sky falling in love with Nature's purest gift. This is a bucket list essential.
These Scenic Flights present an ideal and affordable way to witness the beauty and grandeur of Lake Country, Muskoka, the Haliburton Highlands, the Kawartha Lakes and Georgian Bay. Regardless of whether you've lived here your whole life, or are visiting, now is the time to take advantage of this breath-taking opportunity.
You can choose to dine at our very own Airport Bar and Grill located right at the airport, steps away from the water's edge. Watch float planes take off and land in the bay. Enjoy one of our scenic tours before or after a truly unique dining experience.
PICK-UP & DROP-OFF:
8am. sharp in front of the Keele TTC Subway Station
8:25am. Sharp at the York Mills TTC Subway Station, pick-up is on York Mills Road, on the north side, just east of Yonge Street.
8:55am. Sharp at the Hwy. 400 & Hwy. 9 CarPool Free parking lot.  for map " Click Here "
Difficulty / Safety and who can / cannot attend:   
Our Scenic Flights events are great for almost everyone.
If you are in reasonable physical condition and an able bodied person and able to step up a few 14″ to 18″ steps, into a aircraft under your own power then you should be able to enjoy this event.

If your weight is less than 250lbs. you can book yourself into the 20 minute Cessna 185 Aircraft  Flight or the 40 minute Beaver Aircraft Flight.

If your weight is greater than 250lbs. and less than 285lbs. you can attend this event but you have to book yourself into the 40 minute Beaver Aircraft flight, not the 20 minute Cessna 185 Aircraft flight since the Beaver Aircraft is a larger aircraft that can accommodate larger people (see ticket information above).

If your weight is greater than 285 lbs. and less than 410lbs. plus you are physically fit based on the qualifications in point one above then you can attend this event, but you have to book yourself TWO seats / tickets in the 40 minute Beaver Aircraft Flight.  The Beaver Aircraft is a larger aircraft that can accommodate large people, plus it has two person seats that can comfortably accommodate a large person in the double seat.

If your weight is above 410lbs. and or you are not physically able to get in and out of the aircraft under your own power than you cannot attend this event.   Sorry, safety comes first.

Children / young adults under 18 years old and intellectually challenged individuals must be accompanied by an adult parent or legal guardian.

Emotionally challenged individuals, even if accompanied by a guardian, cannot attend this event due to safety in the aircraft.
PHOTO CONTEST on every Adventure Bus trip you can WIN Adventure Bus Gift Cards of $5's & $10's
Only ONE Gift Certificate / Voucher Code can be used to book each event.