Amazing, 2 for 1: Guided HorseBack Riding & Canoeing Adventure Bus Day Trip $79.95 + tax
May 4, 2019 @ 9:00 am

-

6:00 pm

$89.90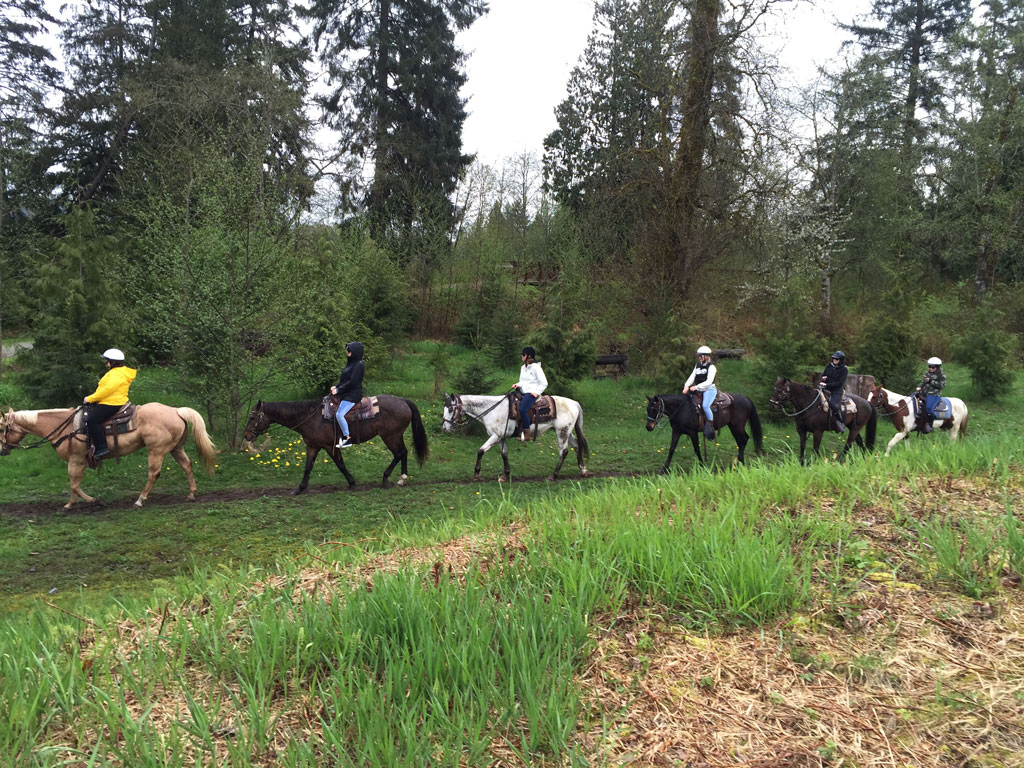 Who's Attending
3 people are attending Amazing, 2 for 1: Guided HorseBack Riding & Canoeing Adventure Bus Day Trip $79.95 + tax
Amazing, 2 for 1: Guided HorseBack Riding & Canoeing Adventure Bus Day Trip
Only $79.95 + tax Per Person.
Hop aboard our Adventure Bus and enjoy TWO activities all in one day.
1. We enjoy a leisurely 1 hour HorseBack Trail Ride along forested trails. Have you ever ridden a horse in the Spring Time? Great for beginners, or those that simply love HorseBack Riding.
2. Then you get to experience a 2 Hour Guided Canoe Adventure on the Scenic, Slow Moving Humber River. By registering here your payment pays for ONE person.
No horseback riding or canoeing experience required. We will be instructing you as to how horseback ride & canoe and you will be accompanied down trails and on the scenic slow moving Humber River by an experienced guide.
No canoeing partner, no problem. Many people will be showing up alone and will be matched up with other like minded people into Canoes.
Join us on our 2 hour Guided Canoeing Adventure located right here on Toronto's wildlife packed scenic Humber River! The Canoeing program is a great way to learn something new, explore the beautiful, calm & meandering waters of The Humber River and Have Fun!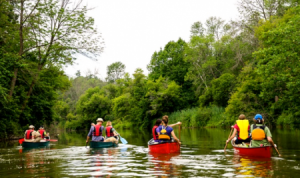 Event Difficulty: Beginner but fun for all!
Where ( two pick-up locations):
1. 9am. in-front of the Keele TTC Subway Station
2. 9:25am. York Mills TTC Subway Station, at the Kissn' Ride on Old York Mills Road, one block south of York Mills behind Shell Gas Station Car Wash.
Note: Please arrive at least 15 minutes early so you do not miss the bus.
Age: 14 years and older (Minors must be accompanied by their legal guardian)
What's Included:
◦Your spot in one CANOE
◦Your spot on one HORSE
◦Boat, Lifejackets, Paddles and all other equipment provided
◦Intro to Canoeing lesson from experienced paddling Instructors
◦Instructions on HorseBack Riding and guided trail ride
◦1.5 hour Guided Tour of Toronto's scenic Humber River
What to Bring:
◦Dress for the weather!
◦Wear closed footwear ( NO SANDALS OR OPENED TOED SHOES for the horseback riding part and you can choose to bring a second pair that you don't mind possibly getting Wet & Muddy for the canoeing section. ◦Running shoes or hiking boots are perfect.
◦No shorts, must wear Long Pants to HorseBack Ride
◦Sunscreen, Sunglasses & Hats, are all recommended for sunny days!
◦Change of clothes (Required for all paddlers in April & May) just in case.
◦Don't forget your Cameras!
Refund Policy: Full Refund if The Adventure Bus Company cancels for any reason, if you cancel and you provide a written email notice 72 hours prior to the event emailed to TedCordina@gmail.com  you will receive a 90% refund.  If you do not provide a 72 cancelation notice or if you miss the bus for any reason you will not get a refund.  Be early so that you do not miss the bus.
Payment Options:
1) You can book directly though this website using your PayPal or Credit Card.  If paying by credit card, simply go to the Paypal option on the check-out page, ignore entering your Paypal info and click on the Credit Card payment option below in the Grey Box.
2) The other option is to send an e-transfer to tedcordina@gmail.com
– Make sure you include your phone number and email.
Security Question: Day trip happening on May 4
Answer: HorsebackCanoeing (ONLY use this Q & A (copy/paste) – do not make up your own!!)